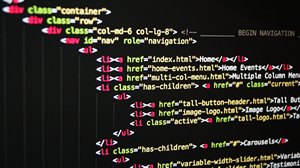 Project Development!
We speak weird languages such as SQL, CSS, JavaScript, jQuery, Bootstrap, ColdFusion and more so you do not have to!
Yes, we code projects. But there is a lot more to development than coding. We help you acquire a good domain name. Then we help you acquire hosting for your project. You will own your domain name and your hosting account.
We also do all the setup for your project in the Cloud. This includes setting up FTP accounts, email accounts, Domain Name Server (DNS) linkage, Data Source Name (DSN) configuration, SQL database schema and secure interface certification (formerly known as SSL). If necessary, we can help setup HIPPA and PCI firewalls.
When you are ready, we can help you work with a cyber security professional to ensure your online data is as safe as possible.